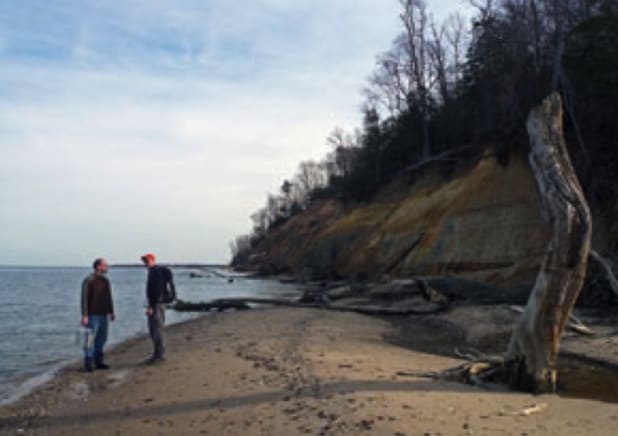 We're heading up to Calvert Cliffs Maryland State Park for a super fun day of hiking, fossil and shark tooth hunting, and swimming in the bay!
Arrive at Calvert Cliffs State Park (10540 H. G. Trueman Road Lusby, Maryland) at 10:30 AM prepared and ready to hike!  It's about an hour and 40 minute drive from the nZone without traffic, so please plan accordingly.  The park entrance fee is $5 per car.  Find a parking spot, and meet at the entrance to the RED trail.
It's a 1.8 mile hike to the beach, where we'll explore, and then hike the 1.8 miles back to the car.  Sand sifters, or colanders are recommended for sifting through the rocks, shells and sand to search for fossils.
Make sure to bring plenty of water, towels, sunscreen, and bug spray.
You may also want to bring snacks or a picnic lunch.
August 29, 2015 10:30am
Please RSVP through Troop Track OR to AHG@newlife4me.com so that we can all start the hike together.